Turn Clocks Back 1 Hr.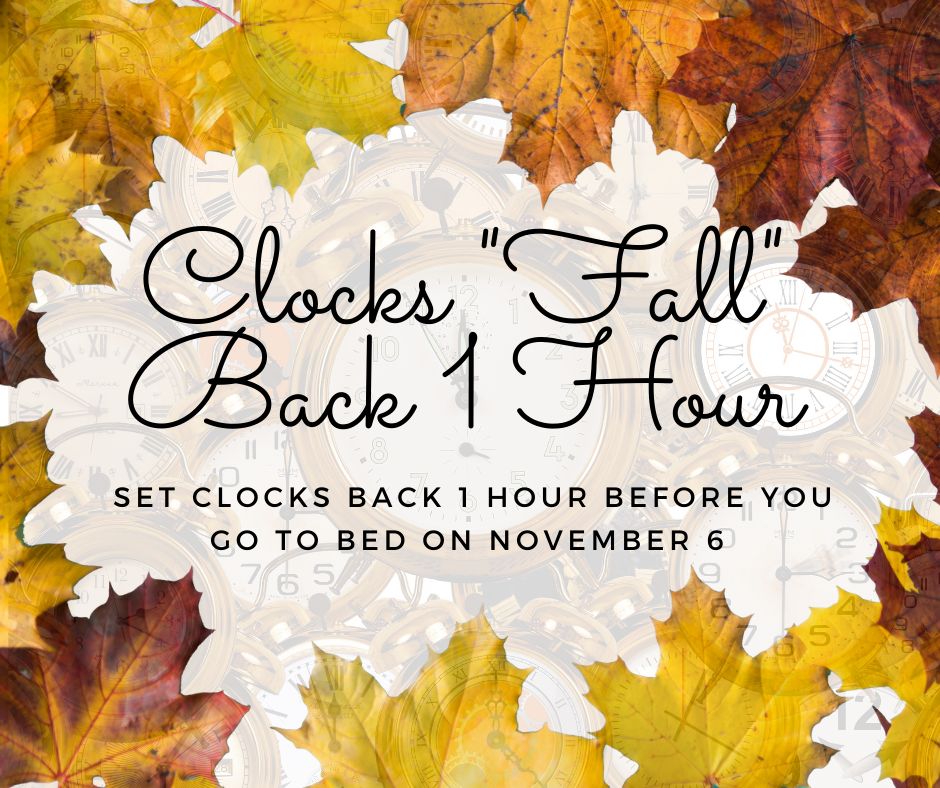 Now that fall (autumn) is here and the nights are getting cold, the time is coming to "Fall Back".  Daylight Saving Time ends on November 7 at 2:00 am; therefore, before you go to bed on Saturday, November 6, turn your clocks back one hour.
If you would like to learn more about Daylight Saving Time, please view the Daylight Saving Time article on webexhibits.org.
Enjoy the "extra" hour of sleep and waking up to a little more light!